Yarn/Supplies
2-B Weavers has a large supply of fibers available for sale.
Please call (708) 246-9999 or email 2-bweavers@sbcglobal.net if you are interested in purchasing any of the pieces shown below. Listed prices do not include sales tax (for Illinois residents) or shipping charges. Payments can be made by cash, check, debit, or credit card.
Fine wool weaving yarn available in 13 colors!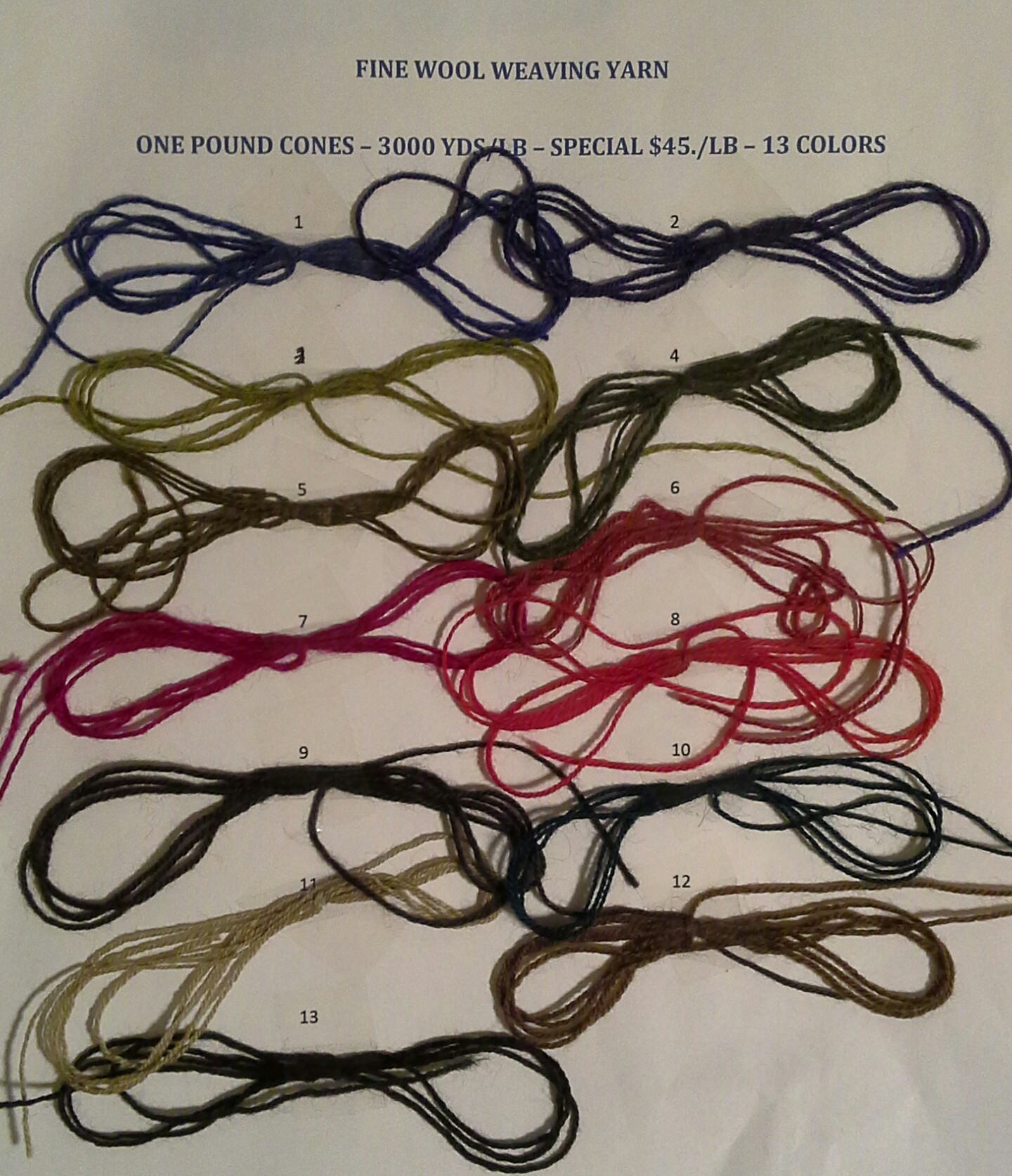 4/2 unmercerized cotton yarn available in 21 colors!
Approximately 1,600 yds/lb on 1 lb. cones).
Price: $16.00/lb.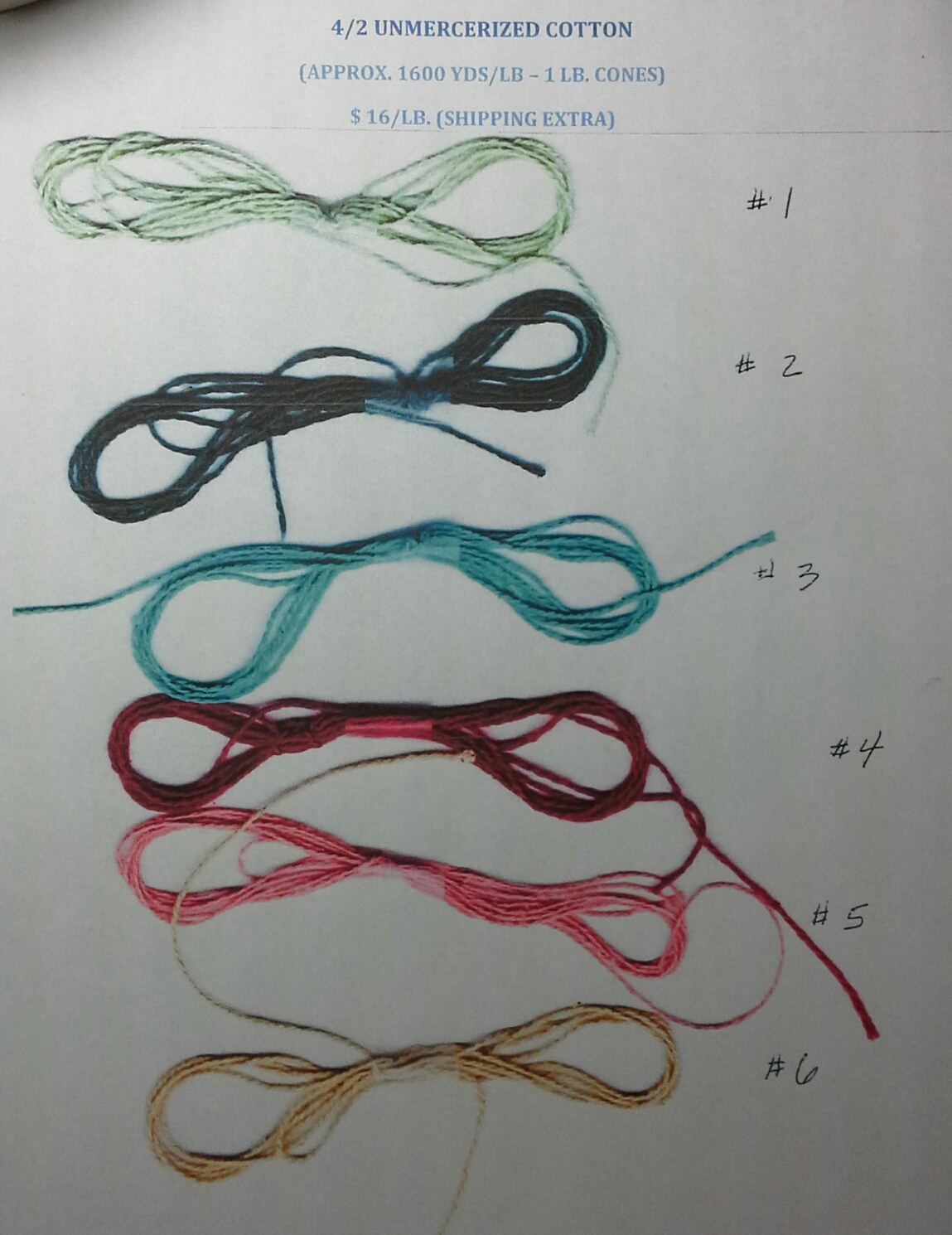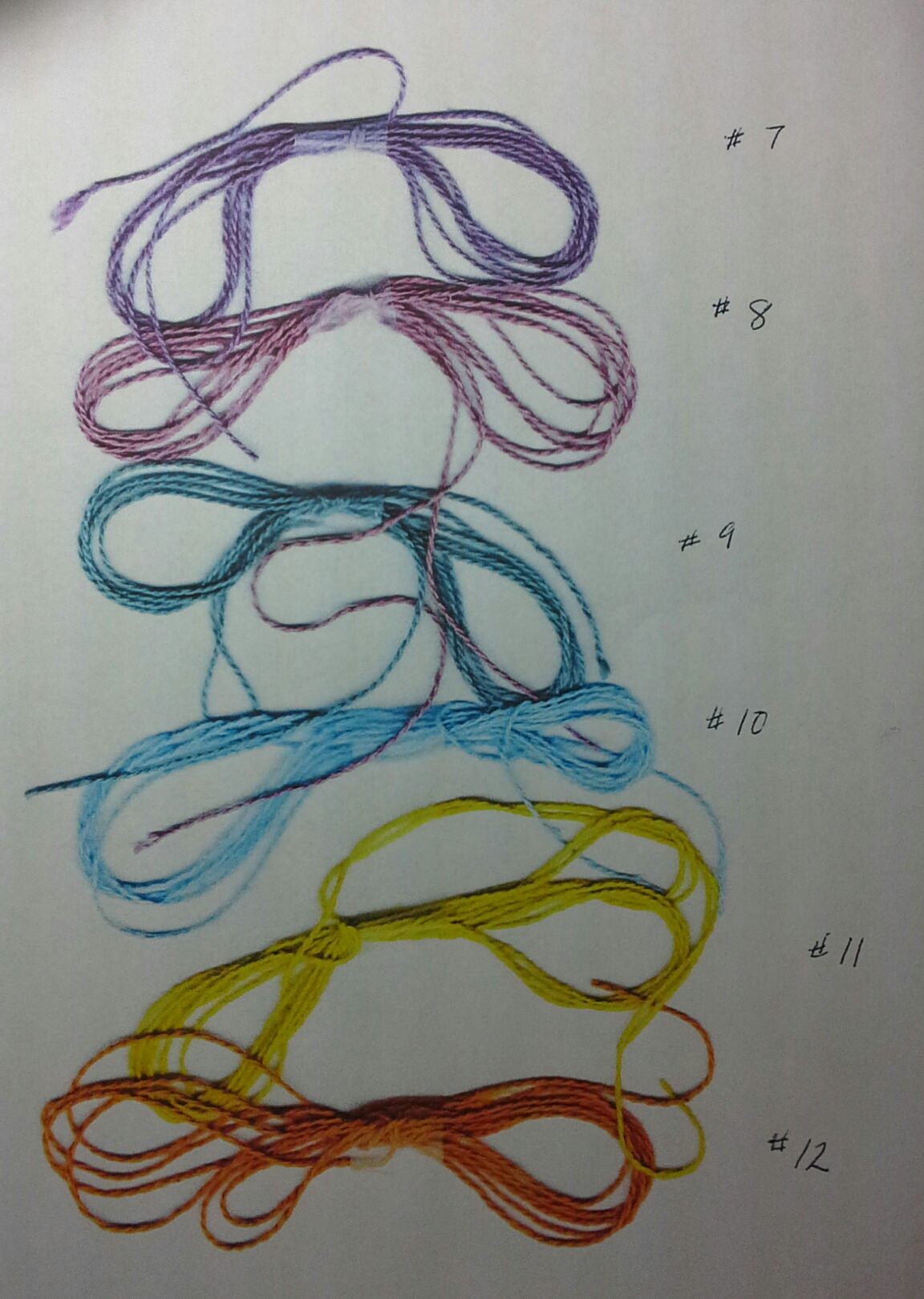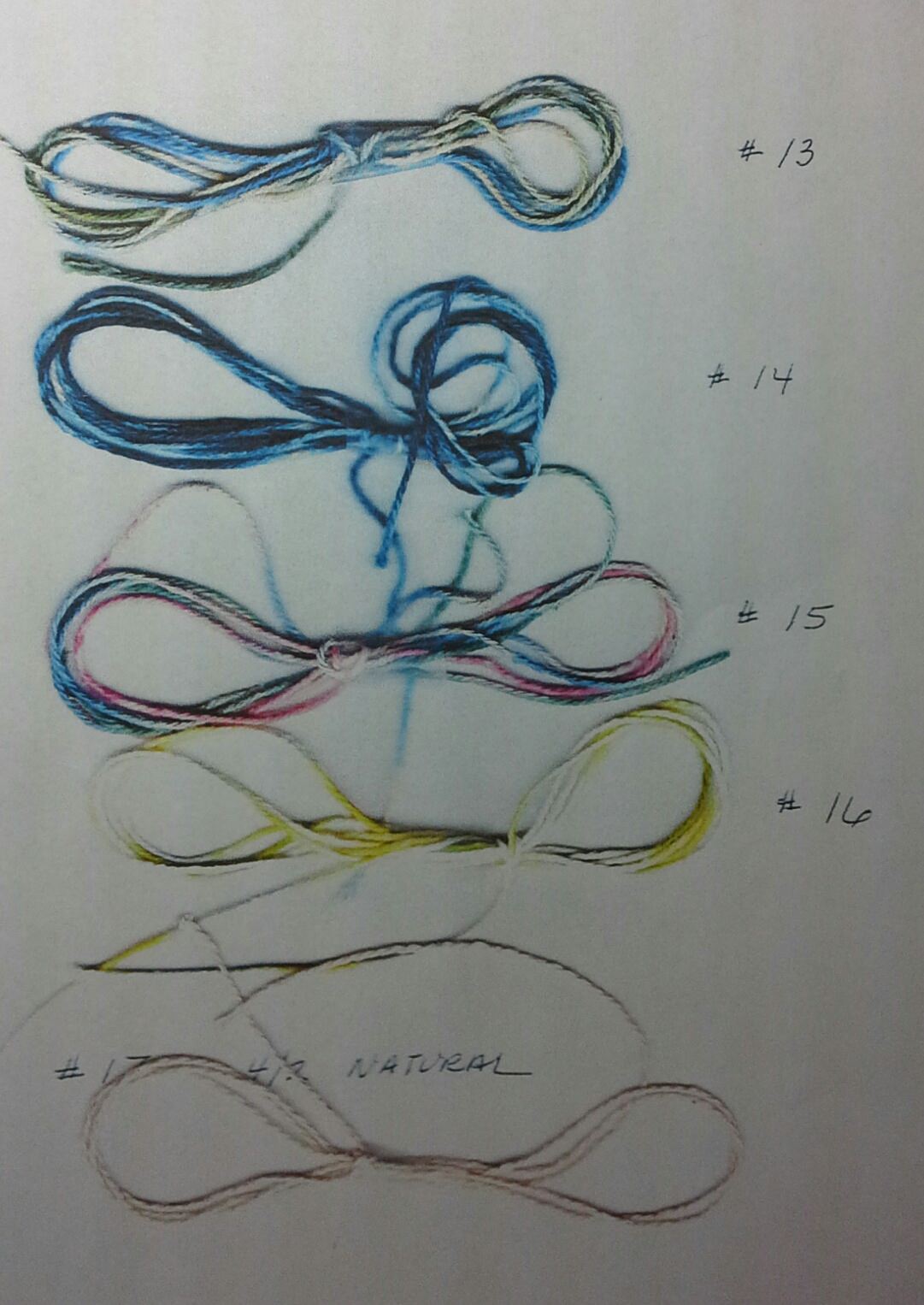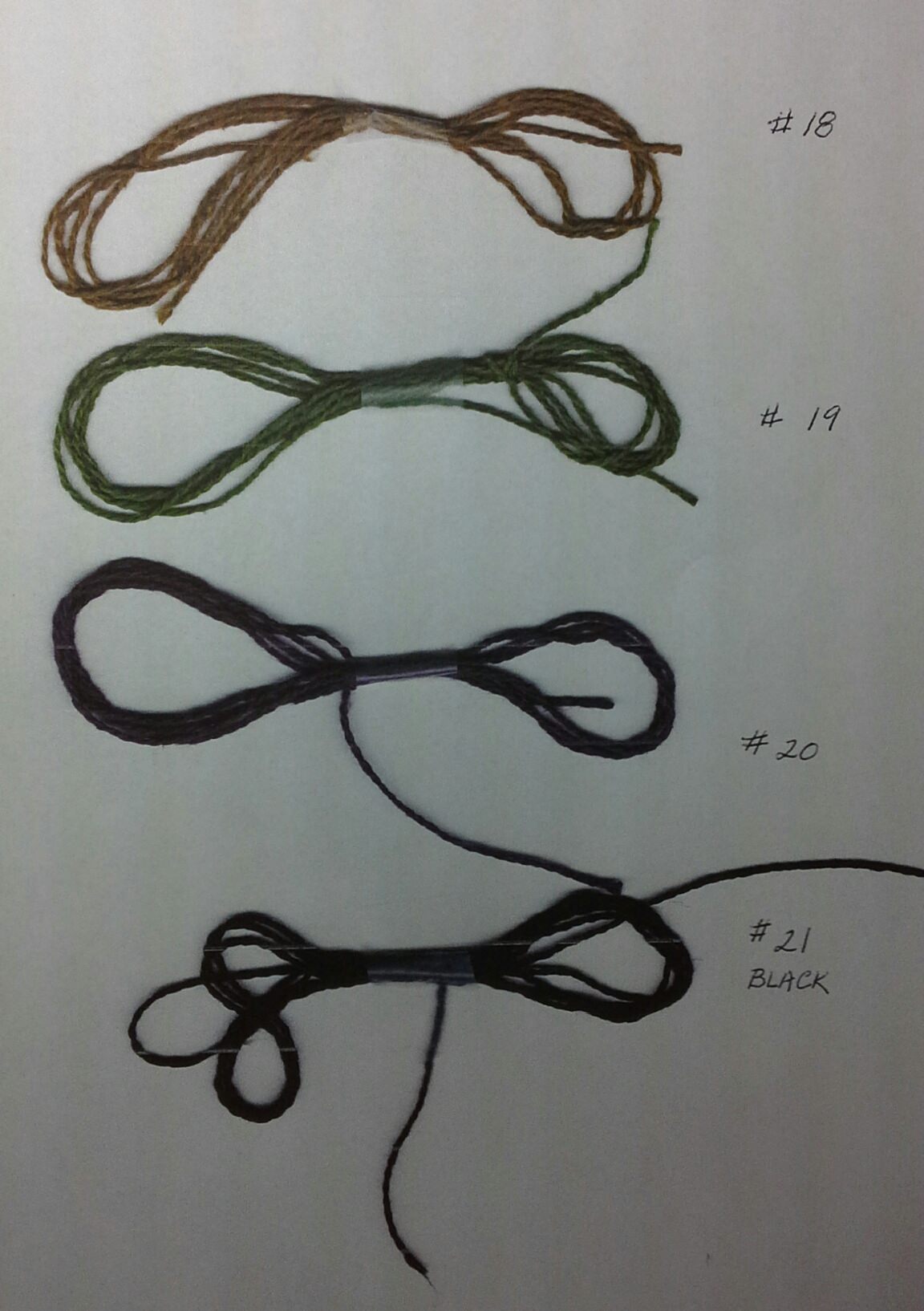 Assorted cones of Chenille yarn
Price: $5.00/lb.
Check back frequently as we will be adding information to this page.